WATER AEROBICS
A Great Healthy, FUN, and Energetic Experience!
Water Aerobics is a great:
• highly resistive
• exercise program for
• Men and Women of All Ages.
It not only
• tones your body
• and strengthens your core,
It's beneficial to those with
• muscle fatique,
• fibromialgia,
• and other health issues.
PLUS your bouyancy in the water takes the weight of your joints!
Click HERE to contact us to Request a Water Aerobics Class near your location.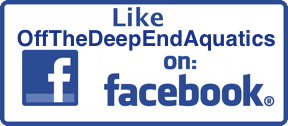 TRY BEFORE YOU BUY!
Call us to try a class on us.

THANK YOU ALL for coming to Bedford and Saginaw outdoor WA this summer!

.......SEE YOU NEXT SUMMER 2024!

Meanwhile Bedford Center YMCA and Grapevine The Rec are open all year!

Copyright © 2016 Off The Deep End Aquatics, Inc.