WATER AEROBICS
A Great Healthy, FUN, and Energetic Experience!
Water Aerobics is a great:
• highly resistive
• exercise program for
• Men and Women of All Ages.
It not only
• tones your body
• and strengthens your core,
It's beneficial to those with
• muscle fatique,
• fibromialgia,
• and other health issues.
PLUS your bouyancy in the water takes the weight of your joints!
Click HERE to contact us to Request a Water Aerobics Class near your location.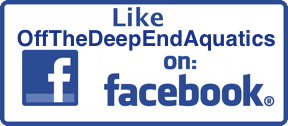 IT'S BEEN AGREAT SUMMER 2022!

THANK YOU FOR SUPPORTING US!

Meanwhile...........

TRY BEFORE YOU BUY!
Call us to try a class on us.

Copyright © 2016 Off The Deep End Aquatics, Inc.

IT'S BEEN A GREAT SUMMER 2022! THANK YOU FOR SUPPORTING US.